ProWave™ Exterior Water Base Clear Varnish
ProWave™ Exterior Water Base Clear Varnish is a professional quality single-component finish ideal for exterior doors and trim with moderate, indirect exposure. ProWave Exterior is specially formulated for production shop use.
Non-Yellowing
Excellent flexibility
Exceptional moisture resistance
High Solids
Easy to use
Ultra low/No HAP
UV absorbers to help preserve original appearance - gloss - and physical integrity of the coating
Exterior Doors
Exterior Trim
NESHAP compliant—JJ (furniture)
NESHAP compliant—QQQQ (doors & windows)
Meets LEED v4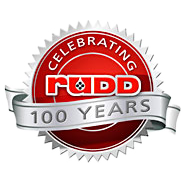 Why Trust Rudd Wood Finishes?
Rudd Company proudly stands behind our products and next to our partners.
What You Need, When You Need It

Access to a wide variety of value-added options and solutions

We're Nimble

From tough job site conditions to large high-speed production shops

Your Match Delivered

We deliver custom stain matches faster than our competitors

Innovative Solutions

Custom formulations designed to solve unique application problems

Experienced Personnel

Our service technicians have over 100 years combined experience