UltraClassic™ 680 Water-Clear PreCat Sanding Sealer
UltraClassic™ 680 Sealer is a water-clear, ready to use, pre-catalyzed lacquer sanding sealer for use with Rudd Clear PreCat Lacquers.
Water-Clear
Resistant to yellowing
Chemical and water resistance
Enhanced blush resistance in high temp & humidity
Low odor
Excellent sanding properties
Excellent flow and leveling
Super-Low HAPs
Furniture
Millwork
Cabinetry & Casegoods
Interior Wood Work
Federal AIM compliant at 680 g/l VOC
NESHAP compliant—JJ (furniture)
NESHAP compliant—QQQQ (doors & windows)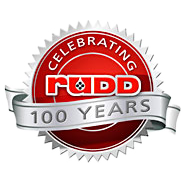 Why Trust Rudd Wood Finishes?
Rudd Company proudly stands behind our products and next to our partners.
What You Need, When You Need It

Access to a wide variety of value-added options and solutions

We're Nimble

From tough job site conditions to large high-speed production shops

Your Match Delivered

We deliver custom stain matches faster than our competitors

Innovative Solutions

Custom formulations designed to solve unique application problems

Experienced Personnel

Our service technicians have over 100 years combined experience