Rudd Company hires industry veteran, Parker, for Vice President of Sales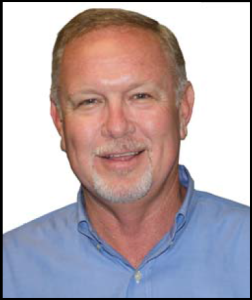 Seattle, WA – Rudd Company is pleased to announce the appointment of Tom Parker as Vice President of Sales.  Parker brings over 15 years of executive sales management experience in the coatings industry, with a strong focus in the wood finishes segment in both floor finishes and lacquer.
"I'm extremely pleased to have Tom leading our sales organization," states Laurel Jamison, Rudd Company President & CEO.  "His knowledge and experience in our core product lines and sales channels will serve to reinforce and strengthen our commitment to consistently deliver quality and value to our distributor partners and end user customers."
Parker previously spent 13 years as the Vice President of Sales & Marketing with Lenmar Coatings, a division of Benjamin Moore Company.  His 30 year overall career in coatings has also included positions with The Glidden Company/ICI, Minwax, and more recently NanoChem Technologies.
About Rudd Company, Inc.
Rudd Company, an independent privately held coatings manufacturer, was founded in 1912 and has kept its roots firmly planted in the Northwest, while serving customers throughout the U.S. Rudd Company's family of brands includes Rudd® wood finishes, Glitsa® wood floor finishes, Rudd® forestry marking paints, SkimStone® decorative concrete finishing system, Milestone™ vertical overlay system, and Encore™ complete countertop refinishing system.
For more information, visit www.ruddcompany.com.
MEDIA CONTACT:
Julie Russell
Rudd Company, Inc.
206-789-1000
[email protected]