CrystalVar™ 275 Water-Clear CV Sanding Sealer
CrystalVar™ Water-Clear Conversion Varnish is the ideal coating for kitchen cabinets, bathroom cabinets, commercial cabinetry, displays and fixtures, bar tops and table tops, office and institutional furniture, and all general interior wood finishing. Meet your customers' expectation for a premium finish in both durability and beauty. CrystalVar's exceptional mar and abrasion resistance, coupled with superior chemical and moisture resistance provides the ultimate in overall protection. And, whether it's with natural or stained wood, CrystalVar delivers the perfect look and feel.
Non-Yellowing
Luxurious and smooth to the touch
Tough - mar and abrasion resistant finish
Resists common food stains
Withstands common household chemicals
Exceptional moisture resistance
Surpasses all KCMA testing standards
High solids with excellent build
Ready-to-spray - no thinning required
Excellent flow - leveling and sandability
Can be used as self-seal system
Apply with Conventional - HVLP - Air-Assisted - or Airless equipment
Compatible with Rudd Industrial Wood Finish Color Systems
Flexible - withstands long periods of expansion & contraction
Kitchen cabinets
Bathroom cabinets
Wood placed in high moisture areas
Residential table and bar tops
AIM compliant 275 g/l VOC
NESHAP compliant—JJ (furniture)
NESHAP compliant—QQQQ (doors & windows)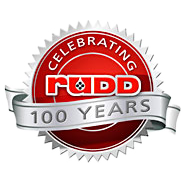 Why Trust Rudd Wood Finishes?
Rudd Company proudly stands behind our products and next to our partners.
What You Need, When You Need It

Access to a wide variety of value-added options and solutions

We're Nimble

From tough job site conditions to large high-speed production shops

Your Match Delivered

We deliver custom stain matches faster than our competitors

Innovative Solutions

Custom formulations designed to solve unique application problems

Experienced Personnel

Our service technicians have over 100 years combined experience