Universal Hi-Build™ Water Base Opaque Undercoater
Universal Hi-Build™ Water Base Opaque White Undercoater is a single component, high solids 'Universal Sealer' for use under either Water Base or Solvent Base Opaque Finishes. Universal Hi-Build is ideal for both small and large shops that require build, sandability and excellent hide. Its versatility allows it to be topcoated with solvent base, water base, architectural paints and enamels. It stands up on MDF especially well due to its high viscosity, creating excellent edge build. Universal Hi-Build's hang on vertical surfaces allows shops to customize the number of coats to suit specific project needs. Universal Hi-Build Water Base Opaque Undercoater is the universal sealer for door and millwork and MDF interior wood surfaces.
Topcoat with water or solvent base finish
High Build
Exceptional sandability at higher builds
Stands up great on MDF
Excellent on edge build
Superior hide
Non-Yellowing
Tannin-blocking properties
Single-component
Ready-to-spray - no thinning required
Compatible with Rudd Industrial Wood Finish systems
Can be tinted with up to 4 fl oz of Water Base
Colortools Colorants per gallon of sealer
Can be applied with Conventional - HVLP - Air Assisted Airless or Airless spray application
Airless or Airless spray application
Doors & Millwork
Fixture & Display
Furniture
Cabinetry & Casegoods
AIM compliant 275 g/l VOC
NESHAP compliant—JJ (furniture)
NESHAP compliant—QQQQ (doors & windows)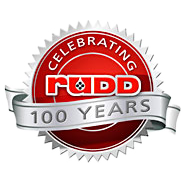 Why Trust Rudd Wood Finishes?
Rudd Company proudly stands behind our products and next to our partners.
What You Need, When You Need It

Access to a wide variety of value-added options and solutions

We're Nimble

From tough job site conditions to large high-speed production shops

Your Match Delivered

We deliver custom stain matches faster than our competitors

Innovative Solutions

Custom formulations designed to solve unique application problems

Experienced Personnel

Our service technicians have over 100 years combined experience